El Morro, San Juan, PR
 March 10, 2012 – Photography of El Morro
in Viejo San Juan, Puerto Rico
This first shot is over looking the sea side away from the El Morro castle. They have this really cool graveyard right on the water.  FYI -Viejo means "old" for the non-Spanish inclined.
Breathtaking!
A view of one of the sea facing exteriors of the fort.
 This on the entrance to El Morro. I love these old crests and often use them in my Graphic Design.
Very cool perspective and interesting angles.
 Just had to do it.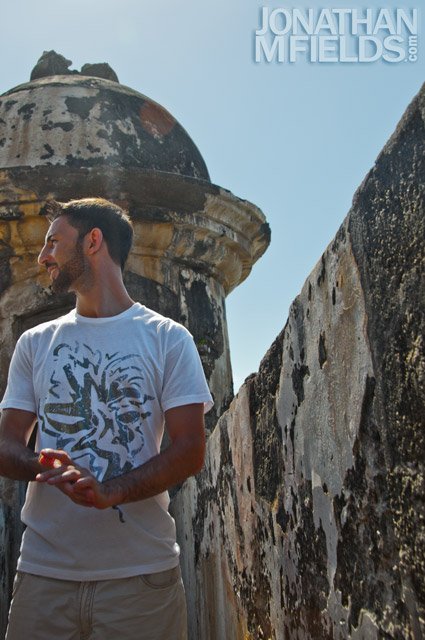 This was the last day of the trip. It almost got ruined cause we drove hours to go see the caves of Camuy, waited in line for 2.5 hours and still did not get in.
We eventually had to leave towards Old San Juan before our flight that after noon and we still had to return the rental car.
I hope you enjoyed my photos of Old San Juan, Puerto Rico. If so, Please share and re-post this page. If you really like my work, please subscribe to my newsletter or feed as well. 🙂
When I'm not in the Islands scaling old Spanish Forts, I do Florida Web Design in Miami, Fort Lauderdale & West Palm Beach, FL for my Seo Company in Miami
If you need help with a project or want a quote, contact me.