Jatem Boutique Logo Design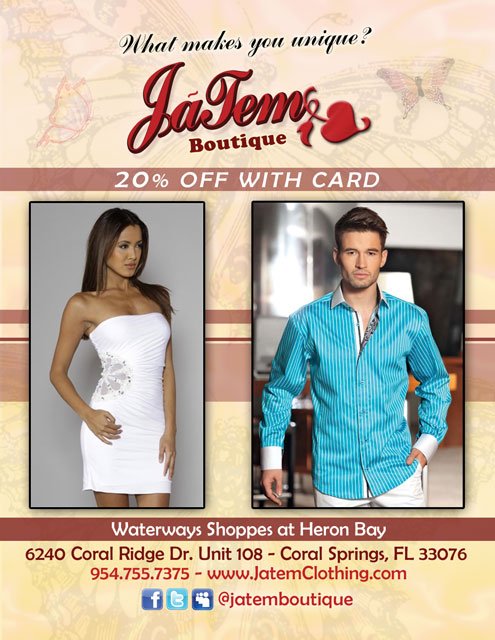 I have been working with Jatem Boutique since 2006, before they opened the doors to the first store.
I created the logo design and did all the graphic design for every single piece of marketing material ever since. We have done everything from business cards, flyers, print magazine ads, VIP cards, banners, brochures, email newsletters, event invites, photography, event production, video editing and more…
In addition, my Search Engine Marketing Company handles all the  Web design, SEO & Social Media Optimization for JatemClothing.com
Furthermore, I work on some of the fashion design and apparel that is sold in the stores themselves. The shirt on the bottom right of the second flyer featuring the gentleman in the sunglasses, is a design from my current, Eternal Faith by J-Matthew, clothing line. For more information about the brand, you can visit the website at www.J-Matthew.com
It's been a fun journey and I'm glad to say the owners of Jatem Boutique are still valued clients and good friends after over 6 years of doing business together.
Below is the front of the latest business card design we did for the opening of the new Coral Springs / Parkland, FL store.