Tel Aviv – Jaffo
Tel Aviv & Yaffo, Israel | 9″ x 12″ Watercolor, Pen & Ink and Conte Crayon on Paper | 2008
The top right is the view of Gordon Beach in Tel Aviv. The bottom left is the view of Jaffo from Gordon Beach. While Tel Aviv is one of the most modern cities in the world, you can see the old city of Jaffo from the beach with it's mystique and ancient architecture. There is also an outdoor flea market at Jaffo that is always an interesting experience.
Click on image below to enlarge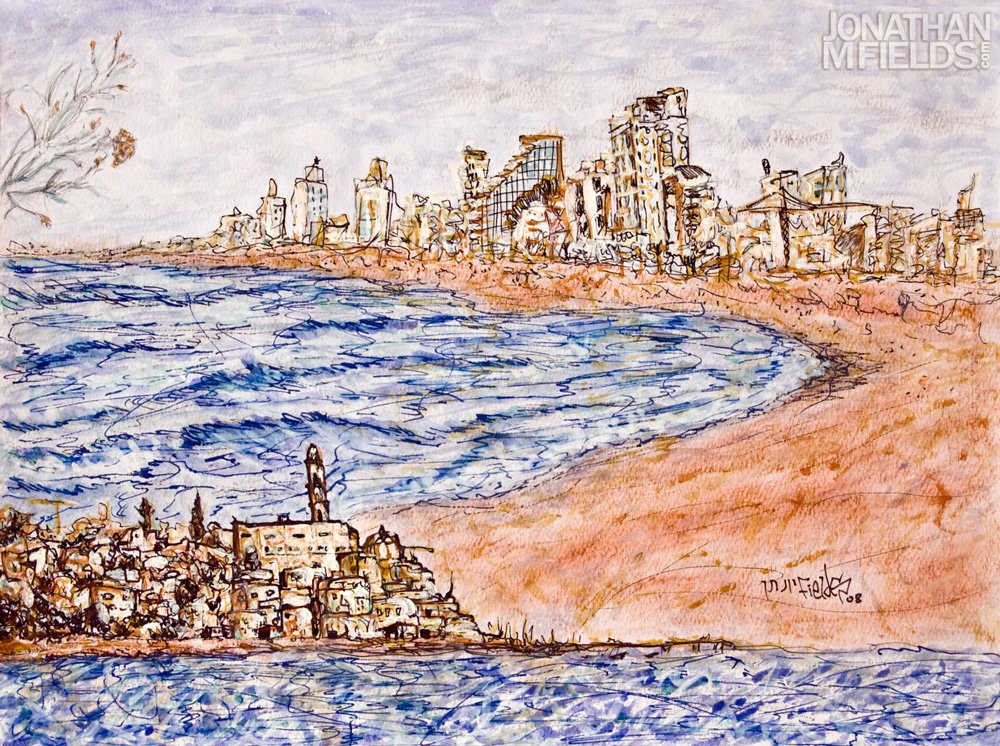 Here is the original photo of Tel Aviv Beach. I will post one of Jaffo when I get a chance.
Click the photo to enlarge and visit the post.
When I'm not visiting my family in Israel, most of my work is @
Search Engine Marketing Pros in Coral Springs, FL
or
A1A DJs rocking parties, weddings, concerts and clubs

Join the movement with our Fashion, Art, Entertainment Family Social Network: